AT&T Mobility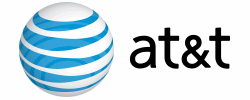 Alexander Graham Bell, inventor of the telephone, founded the American Telephone and Telegraph Company in 1885. Today, nearly a century-and-a-half later, AT&T Mobility has become one of the two leading competitors in the cellular communications industry. Over 140 million wireless customers in the United States use AT&T mobile products and services.
AT&T's cellular coverage is among the very best, but there are still areas where additional cellular reception solutions are needed to meet the demands of fast-paced business operations.
Powerful Signal designs, implements, and supports AT&T-compatible cell signal booster solutions for your business, home, or vehicle. Don't let your location or the construction materials in your building keep you from having strong cellular signal.