Improve Your Cellular Reception with a Cell Signal Booster
Stronger and more reliable cellular voice and data signal in your building
Get Your FREE Custom Quote:

Future-Proof Your Cellular Signal
While cellular carriers have announced the coming of new 5G networks, most industry experts expect 4G LTE to be the dominant technology for at least eight to ten more years. One thing is for certain: 3G service is being turned off, with major carriers shutting down 3G at the end of 2019.
Powerful Signal offers the Future-Proof Your Cellular Signal program to both previous and new customers to help you fine the best solution that will work today and for years to come.
Call us now at 866‑912‑3444 or fill out and submit the form at the top of this page. We'll connect you right away with our system design experts!
Stronger, More Reliable Cellular Voice and Data
Powerful Signal will solve the cell signal problem in your building. We have over a decade of experience designing and implementing cost-effective passive DAS solutions in all types of commercial, industrial, and public-sector applications. We understand the problem and the solution you need to fix it.
What Is 
Passive DAS?

"No matter what type of building and no matter its location, the need for cellular connectivity is a priority requirement for tenants and customers, who have little or no tolerance for signal failure."
Kevin Taylor – President, Powerful Signal
Diverse Implementations
Since 2007, Powerful Signal has installed thousands of cellular DAS solutions in businesses across many different industries and operating environments. We've designed and installed cell signal solutions everywhere from warehouses, high rise buildings, and underground parking lots to highly-secure data centers, military bunkers, and aircraft carriers. We have the experience to solve your cellular reception problem.
Will Passive DAS
Work for You?
In many situations, passive DAS will solve cellular signal problems in large buildings like high-rises, warehouses, apartments, hospitals, campuses, and large retail spaces. Powerful Signal typically provides an on-site walk-through before offering our expert, economical solutions.
Get Your Free 
Custom Quote!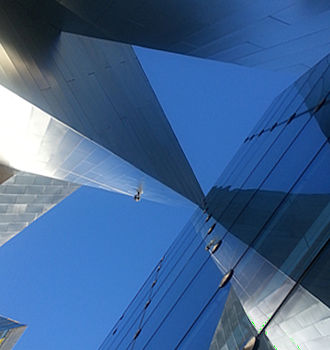 Industry Applications
Bank/credit union branches and financial service locations.
Office and residential property management.
Public safety systems for first responders.
How Passive DAS Works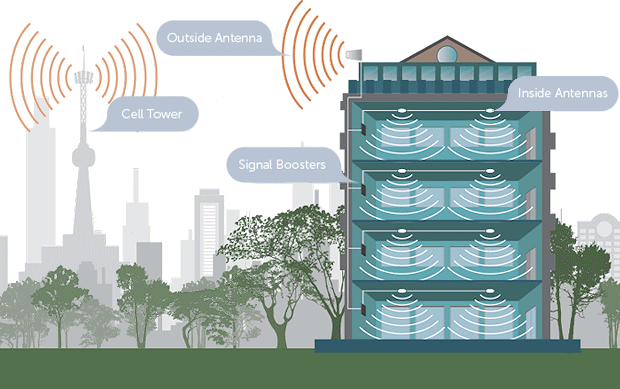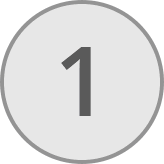 The outside booster antenna receives voice and data signal from the cell tower.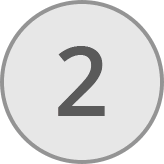 The system then amplifies the outside signal and sends it to the inside antenna network.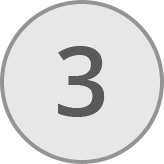 The inside antennas then broadcast the amplified signal to needed areas, eliminating dead spots.
Learn How Poor Cell Signal Can Be Fixed
More Info About Our In-Building Cellular Systems