U.S. Cellular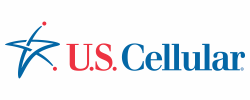 Serving over 5 million wireless customers in 23 states, U.S. Cellular is the fifth largest carrier in the United States. The Chicago-based carrier offers coverage where the carriers don't and a wide range of telecommunication services.
Ninety-nine percent of U.S. Cellular customers have access to 4G LTE networks and, according to J.D. Power, U.S. Cellular has the highest wireless network quality performance in the north central United States.
U.S.-Cellular compatible cell phone boosters help maintain cell phone connectivity inside large commercial buildings and in remote locations.
Whether you are driving through the countryside or sending a text from your office, Powerful Signal can help you stay connected to the most advanced cellular 4G wide-band technology.