T‑Mobile US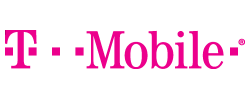 With over 70 million wireless customers, T‑Mobile is the third largest 4G cellular network provider in the United States. T‑Mobile's majority shareholder is Deutsche Telekom, the largest telecommunications company in Europe.
With its creating and aggressive marketing and data plans, T‑Mobile has built a reputation as a fierce competitor, and branded itself as "the Un-carrier." They have consistently ranked high in customer satisfaction and customer care by J.D. Power and Consumer Reports. Their efforts have paid off: T‑Mobile's share of the U.S. wireless market has increased from 10% to 17% in just five years (2012–2017).
Even with a high-quality and rapidly-expanding 4G cellular network, building materials can still block T‑Mobile's cellular signals, and coverage gaps still exist. A T‑Mobile-compatible cell signal booster system can improve cellular reception in buildings and areas where you need better reception.
We offer a complete line of T‑Mobile-compatible cellular repeater systems for large and small homes, vehicles, and buildings from 5,000 square feet up to over 500,000 square feet.