weBoost Home 4G vs. the weBoost Connect 4G
Posted by Powerful Signal on Feb 3rd 2018
We put Wilson Electronics' entry-level home cell signal boosters head-to-head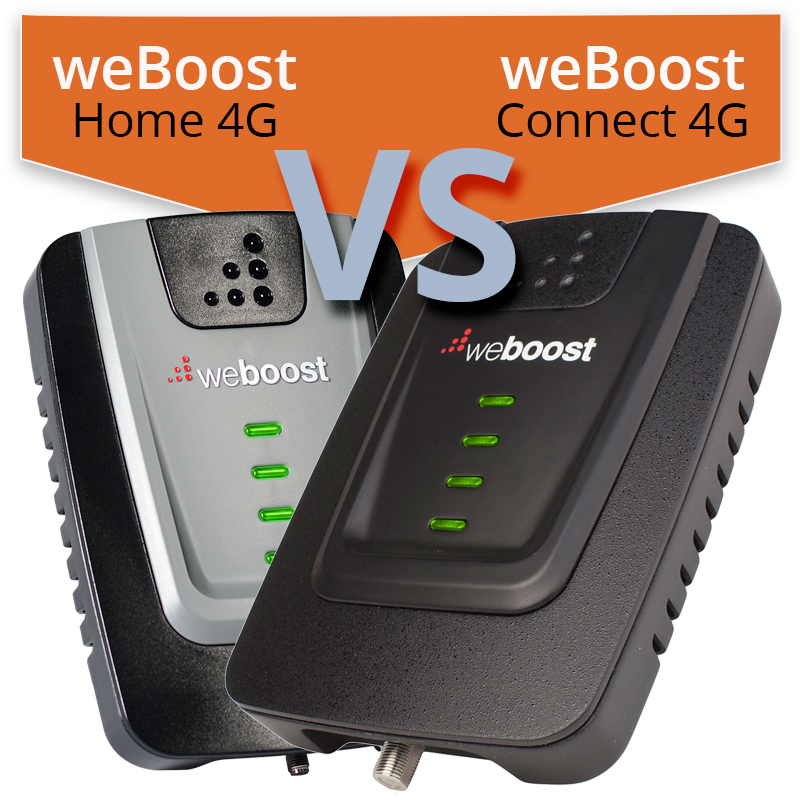 You have a cell signal reception problem in your home, and you'd like to understand the differences between the popular cell signal booster kits available on the market. The parts and pieces are slightly different, but what does that mean for you and your needs?
We've compared the weBoost Home 4G and weBoost Connect 4G, the most popular small-home cell signal solutions from Wilson Electronics.
How are the cellular amplifiers different?
Why do the two systems have different antennas?
Will both units cover the same amount of space inside your home?
Learn about the Home 4G and Connect 4G's amplifiers, coax cables, and antennas, and find out how they affect performance and your choice of which product to by.