Sprint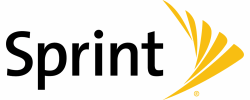 As the nation's fourth-largest carrier, Sprint has focused on keeping pace with tower upgrades, new towers to expand their coverage, small cell deployment, and charting their 5G strategy and deployment. In 2018, Sprint began serving up 5G-like speeds with Gigabit LTE, with the goal of deploying commercial 5G in late 2019.
Like all other carriers, though, Sprint has the same reception issues in large buildings. Even if a Sprint tower is visible and close by, cellular reception inside commercial, industrial, and public buildings can be spotty or nonexistent.
In-building, Sprint-compatible cellular booster systems with the latest wideband 4G technology can bring strong 4G voice and data into buildings suffering with poor unusable cellular reception.
We design, install, and sell Sprint-compatible cellular amplifier solutions for buildings up to 500,000 square feet, homes of any size, and personal and commercial vehicles.