Cell Signal Boosters for a Single Room, Studio Apartment, or Dorm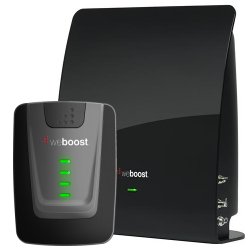 The weBoost Home 4G (left) and eqo (right) cell signal boosters for single-room coverage.
Stronger voice and faster data in one room
When you only need improved cell signal coverage in one specific area, the weBoost Home 4G and eqo ("echo") are the best solutions for better 4G and 3G voice and data connectivity.
The Home 4G and eqo:
Are available at weBoost's lowest price point.
Improve both voice quality and data speed.
Work with all major cellular carriers.
May be set up without installing an outside antenna or pulling cable through walls. (We do, however, offer an eqo kit with an outside antenna for improved performance.)
For individual rooms, the weBoost Home 4G and eqo provide affordable cellular coverage improvement with easy setup.