Office Cell Phone Signal Booster Solutions with 4 Antennas
Improving cell signal in large offices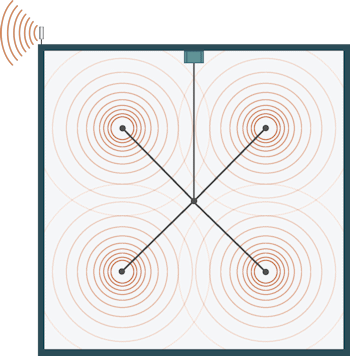 A four‑antenna cell phone signal booster system provides the best coverage in a large building.
Four-antenna cell phone signal booster systems provide four separate zones of improved cellular coverage. This type of setup works well in large offices, warehouses, and industrial buildings that need improved coverage throughout the structure or on multiple floors.
Before you buy, please feel free to call us—our support engineers can help you pick the right system for your building's unique configuration. You can also request a free custom quote online; we'll usually get back to you within 1 business day.